General election forums
Speakers: Whitman County Commissioner, District 3 Candidates are Michael Largent (R) and John-Mark Mahnkey (D).
Coordinators: Deb Olson, Sue Hinz, Helen Catanese
Program Description: To assist local voters, a candidate forum for the upcoming election was held on Wednesday, October 19 at 7 p.m. in the Colfax Library's meeting room. For more information, contact Deborah Olson from the League of Women Voters at (509) 595-0333.
The program was recorded and can be seen using the link to the YouTube above.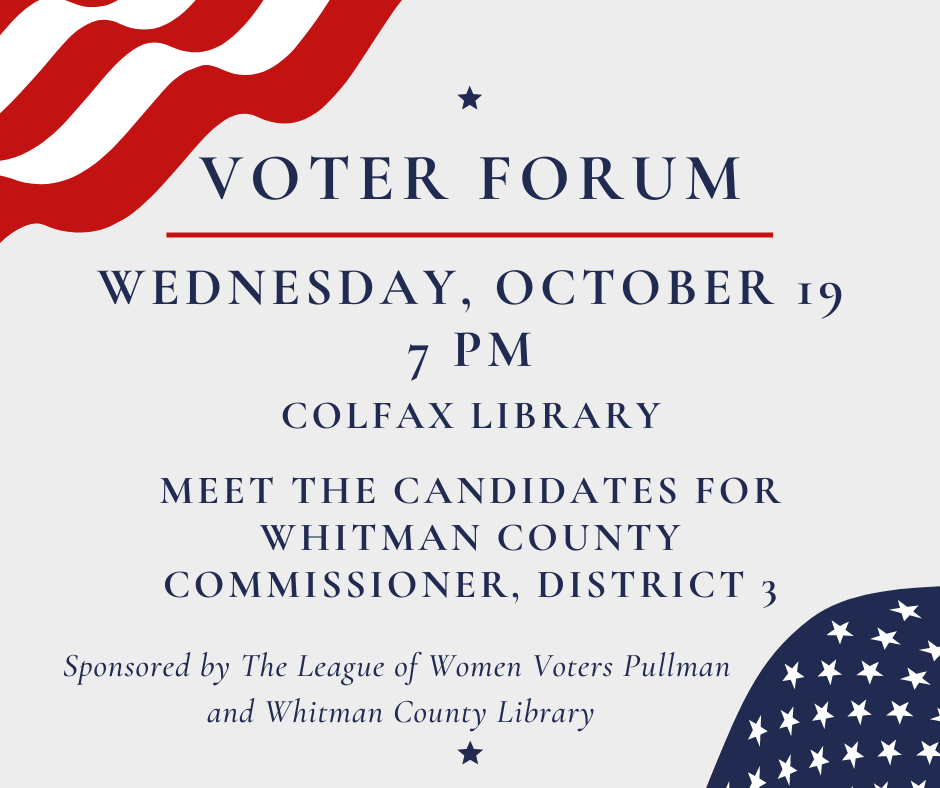 Copyright LWV of Pullman Written permission required for full or partial embedding