LWV of Pullman National Planning Meeting, 10 am
Coordinator: Paul Spencer
The National Planning Meeting for the LWV of Pullman will be held by Zoom from 10 am to 12 on January 6, 2022. This is our opportunity too influence the priorities and path of the National LWV Campaign for Making Democracy Work and to consider our possible LWV Pullman contributions to the parts of this campaign: Redistricting, Voting Rights, Campaign Finance and Improving Elections. This process is the hallmark of the LWV grass roots role in the League Study and Action.
Anyone interested in these topics (both League Members and Non-Members) are invited to participate. It is also a chance to learn more about how the League operates.
In preparation for this meeting, the Leaders Guide will give you a good idea of the purpose and procedure for our meeting, and the League postions summary is for reference.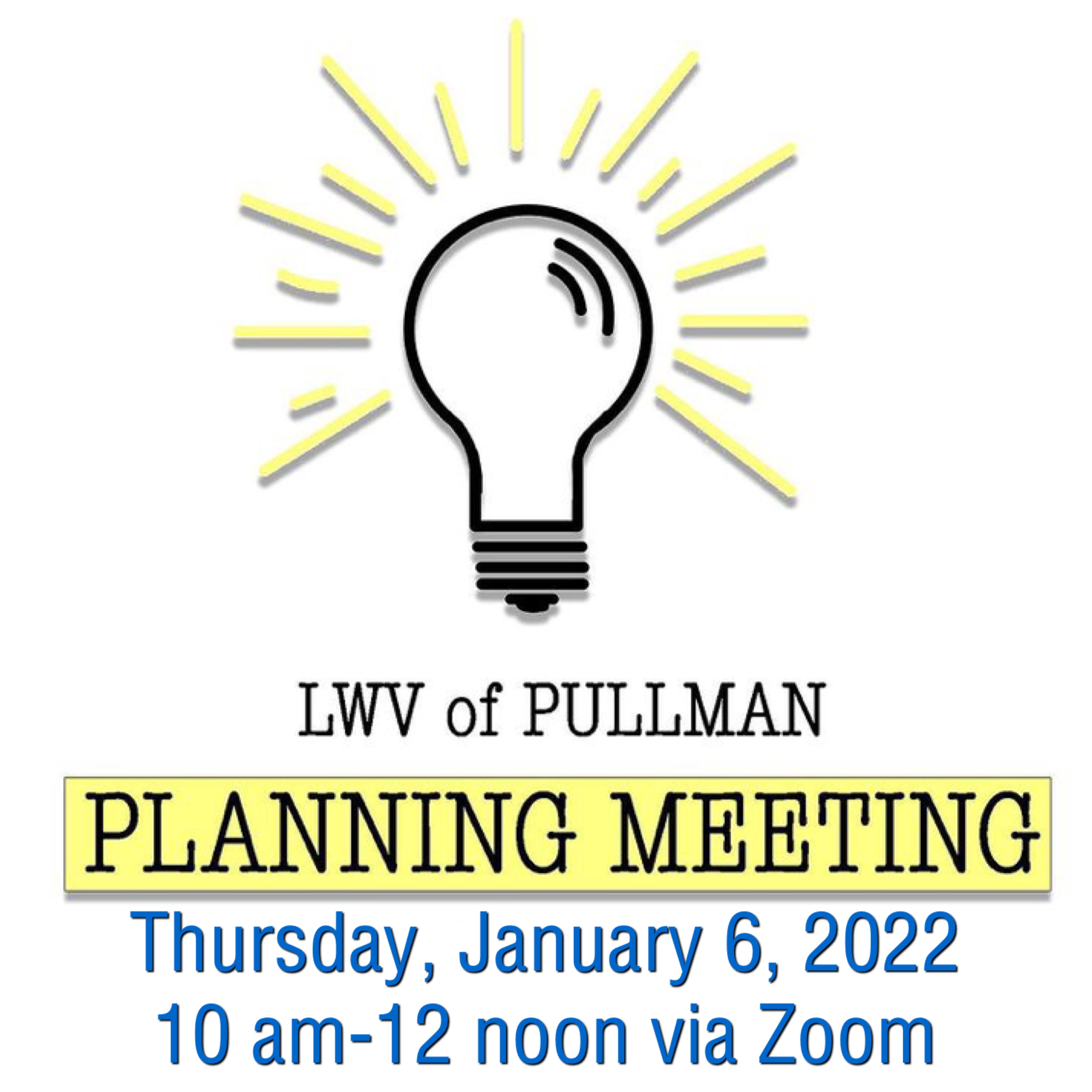 Copyright LWV of Pullman Written permission required for full or partial embedding