General Election Forums City Council Ward 3 and Hospital District 1A
The League of Women Voters of Pullman will hold two candidate forums over zoom. Candidates will be present to answer questions.
Tuesday, October 12, 7:00 - 9:00 pm
Two candidates for Pullman Hospital District 1A: Tricia Grantham and Reid West.
Candidate for Pullman City Council Ward 3: Megan Guido. 
Questions can be for any of these candidates can be emailed to Deb Olson olsonbones@aol.com by Oct 11th. Specify which Candidate/Race they are for when you send questions.
Coordinators: Deb Olson, Sue Hinz, Helen Catanese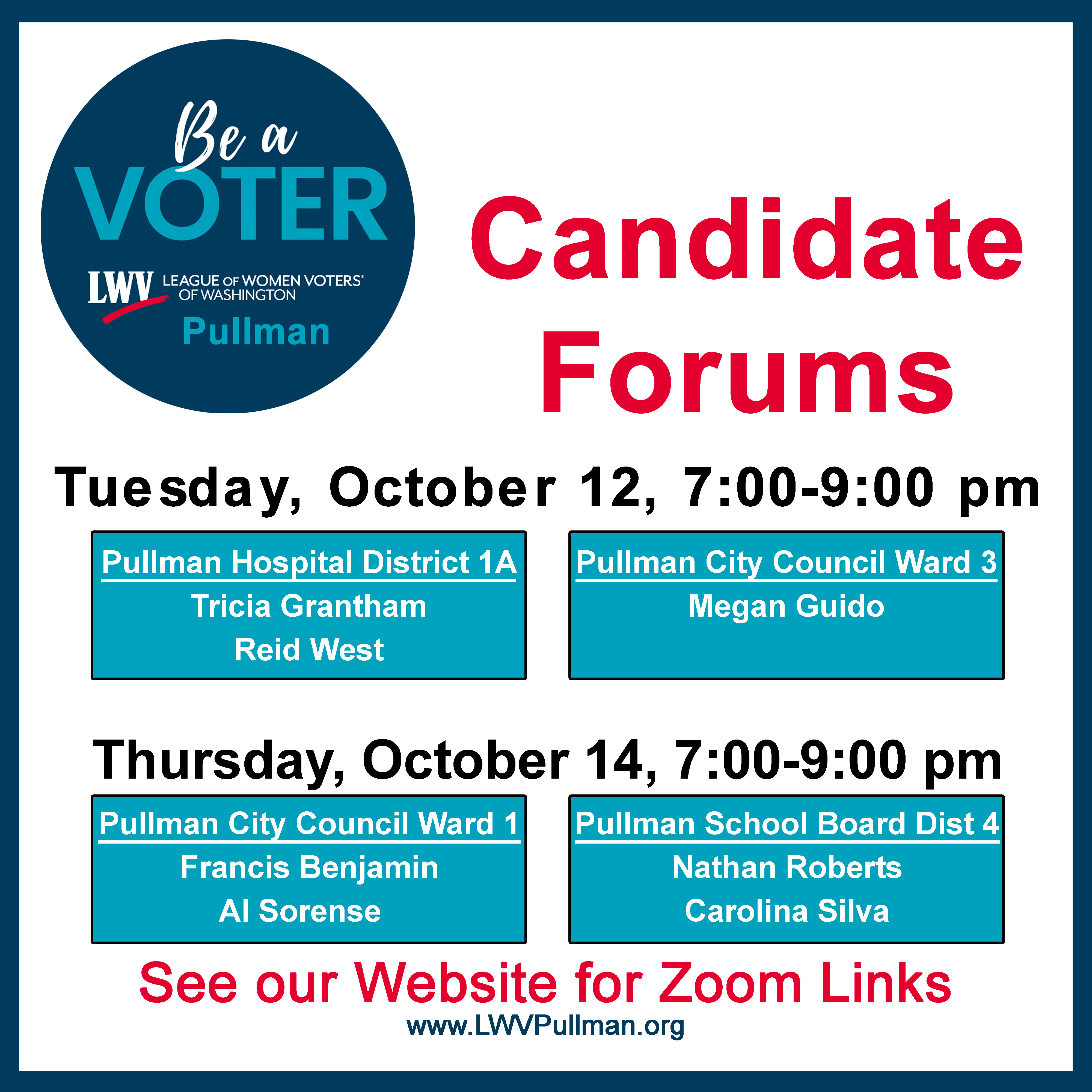 Copyright LWV of Pullman Written permission required for full or partial embedding